Assessment Center
Assessment Center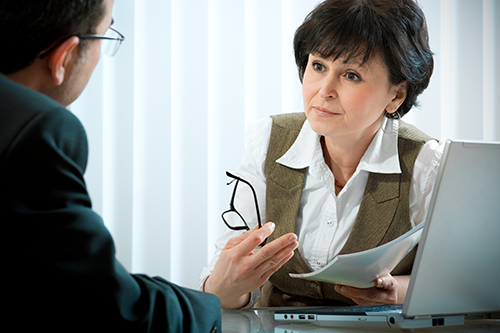 Following a thorough analysis of the position, we measure the specific skills of your employees during the Assessment.
Methodology
One assessment day at our offices ( psychometric aptitude tests, in-depth interview, role-playing exercises, etc.)
A summary report explains the results achieved for each competency.
Proposal for a customized approach for training and/or coaching
Debriefing of the candidate face-to-face
Types of competencies measured
Leadership skills and management capacities (ability to steer, motivate, and communicate with teams)
Team spirit
Organisational skills (self and others)
Taking initiative, the ability to achieve goals, client-driven, a sense of responsibility, ambition, pro-activity, self-discipline and resistance to stress.
...
Development Center
Our Development Center is at your disposal to provide support for an employee who is changing jobs. During our analysis and depending on the content of your employee's new position, we will check his skills in the specific target areas.
If necessary, we will refer the employee to our coaching or training center to acquire the tools and skills that he needs for his development.
Development Center Light
This method provides a general picture of the candidate's or the team's personality, and in particular their strengths and any aspects that may need development.
Methodology:
Half a day at our offices (in-depth interview, psychometric aptitude tests, role playing)
Debriefing of the candidate
Example of measure competencies:
Intellectual aptitudes and creativity
Organisational skills
Important personality traits (motivation, ambition, pro-activity, etc.)
As a persistent and comprehensive partner, Leclère & Consultants has a diverse team of consultants skilled to search different profiles. One of their main competency is a good understanding of each mission, redesigned to their customer's expectations and their acquired experience. We can also rely on their quick feedback, communication and proactivity. Through their professionalism, we have benefitted of a real support throughout our recruitment procedures.


CEO at Rentys