Recruitment & Selection
Our recruitment agency, which has been active for 40 years, can help you find candidates for any vacancies you may have in your company. Our extensive experience means we are particularly efficient in recruitment and selection.
Full recruitment service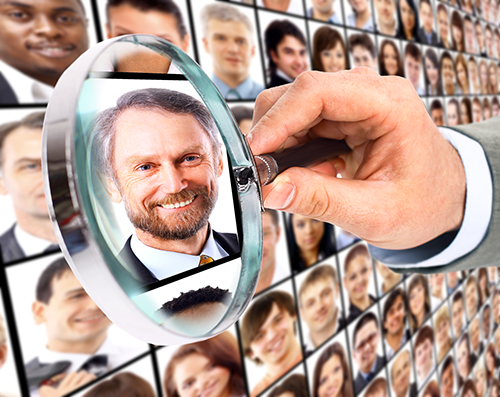 To ensure that we find that rare gem you are looking for, we carry out:
A full analysis of the vacancy you want to fill
Search for candidates via multiple sources:

Our own database
Partner databases
Internet and social media
Professional networks

An analysis of the skills and the personality of the candidates:

Skills-oriented interview
Assessment Centre or Skills Balance
An evaluation of language skills

A reference check
The client presentation of files in progress
Monitoring the integration of candidates during one year
Ad hoc assistance in your recruitment process
Our Recruitment and Selection agency adapts to your various needs and offers ad hoc selection services when your need them.
These specific formulas are used in order to measure the development potential of candidates in terms of a promotion, internal mobility or an external assignment.
Depending on the chosen formula, different tools can be used, such as an in-depth interview, personality tests (which can be taken conveniently online) and role playing.
Interview and reporting:
Once the candidates are selected (by you or by our agency), we send you a summary of the interview with each selected candidate.
See also our Assessment Centre.

Convince a specific "target":
To meet your recruitment needs, we can approach specific people who you have targeted because they were recommended to you, or candidates that we have identified based on our analysis of the position to be filled. We take care of all aspects of this targeted approach for you in a discrete manner.
See also Executive Search.
As a persistent and comprehensive partner, Leclère & Consultants has a diverse team of consultants skilled to search different profiles. One of their main competency is a good understanding of each mission, redesigned to their customer's expectations and their acquired experience. We can also rely on their quick feedback, communication and proactivity. Through their professionalism, we have benefitted of a real support throughout our recruitment procedures.
CEO at Rentys