Outplacement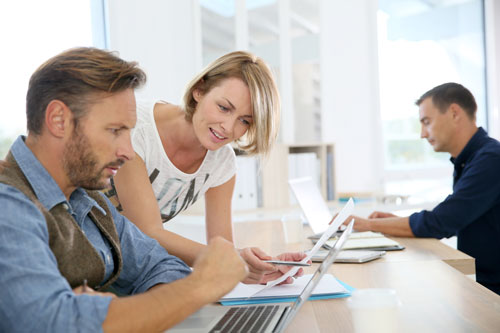 Dismissing employees is sometimes inevitable due to economic downturn, reorganisations, acquisitions, etc.
You may choose to provide career counselling or individual coaching for employees who are leaving you.
Our Outplacement service can help you with:
individual or collective counselling
interviews with the person or persons affected
office facilities and effective logistics

In addition to an insufficient knowledge of the local labour market, our company didn't have the necessary means to hold professional recruitment and selection processes in Belgium. In Leclère & Consultants, we have found a real partner. Their Business expertise, their scientifically developed tests, their knowledge of the labour market and their personalized approach have allowed them to submit us, in an adjusted time, candidates responding perfectly to the precise profiles we had set together.

I am very pleased with the services rendered by Leclère & Consultants. They are highly professional and the results always live up to expectations.

Their strength is to often think out of the box ... and ultimately to provide solutions that are very consistent with what one looks for.


Leslie Smölders, HR Manager
Husqvarna Construction Products